We are committed to the South Australian community and accept responsibility to put back into the community that supports our business. The firm has an annual giving program that we regularly review. Our contributions have gone to the following charities and organisations.

The aim of Impact100 SA is to provide high-impact grants to reach under-served populations and increase involvement in philanthropy in South Australia. The grant strategy includes making one Primary Grant of $100,000 each year. The extraordinary impact with this grant being a game changer; empowering the receiving organisation to dream bigger and do more.
Visit website: http://www.impact100sa.org.au/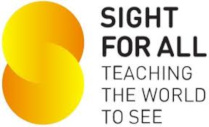 Vision 1000 enables a collective of likeminded people to make a real difference to more than a million people each year.
Regular giving underpins Sight For All's ability to provide education, awareness and infrastructure that creates sustainable improvement in eye health care in Australia and around the world.
Visit website: sightforall.org/vision1000/
Variety – the Children's Charity is a not-for-profit organisation committed to empowering Australian children who are sick, disadvantaged or who have special needs to LIVE, LAUGH & LEARN. Variety provides practical equipment & experiences through Variety programs (Freedom, Future Kids & Caring for Kids), helping Australian children in need overcome whatever obstacles they face to live life to the fullest!
Visit website: https://www.variety.org.au/sa/
Hutt Street Centre has been a multi-service, non-residential agency providing essential and professional services to help the homeless and vulnerable residents of inner-city Adelaide achieve secure housing and social inclusion.
As well as counselling, advocacy and health services, the Hutt Street Centre plays a vital role in providing a much-needed social support structure.
Visit website: www.huttstcentre.org.au/