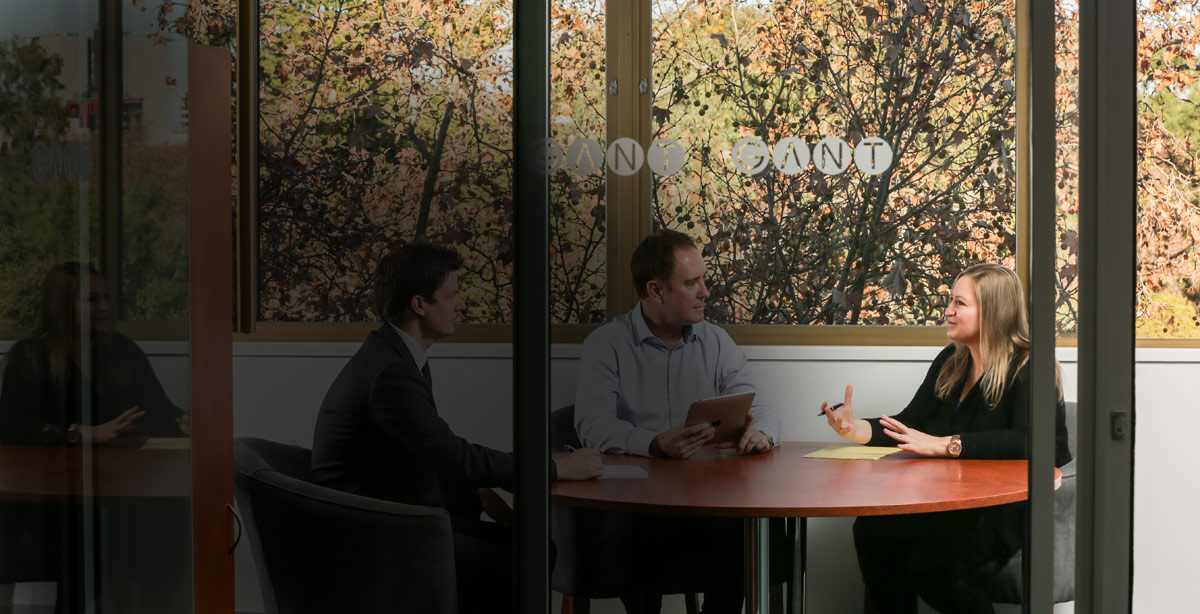 Professional Financial Advice
We have built our success on developing trusted
adviser relationships and delivering solutions and
ideas tailored to the needs of our clients.
Our Services
Contact Us Today
About Us
Gant Financial Management is a leading South Australian financial services firm.
We work closely with our clients to gain a full understanding of their business and personal objectives. With a focus on developing long-term relationships we use our experience and skills to offer proactive and relevant service and advice in order to help our clients achieve their financial goals.
Frequently Asked Questions
What kind of financial advice do you give?
Tax Financial Advice
Salary Packaging and Severance Planning
Redundancy Advice
Superannuation
Personal Insurance
Retirement Planning
Investment Structures
Corporate Superannuation
Investment Portfolio Construction and review
Tax Effective Investment Strategies
Finance*
Wealth Protection
Debt Management
Gearing Strategies
Social Security Benefits
Estate and Succession Planning
*Finance is provided via a referral arrangement with a specialist Finance/Mortgage Broker
Do you offer individually tailored investment plans?
We work closely with our clients to ensure the financial solution is personalised specifically for their individual circumstances.
What is the history of Gant Financial Management?
Gant Financial Management's origins date back to 1984, specialising in taxation and superannuation fund advice and management.
Since that time we have grown our business steadily to the position where we now have fifteen team members and advisers looking after our clients' financial affairs. We provide integrated financial planning, taxation advice and strategies as well as home loans and finance.*
We have been previously recognised in the prestigious AFR Smart Investor Magazine as a member of the 'Masterclass for Financial Planning – Top50 in Australia'.
We have our own Financial Services Licence and our advisers are either Representatives or Authorised Representatives of Gantfm Pty Limited.
Our Australian Financial Services Licence number 306630 was issued by the Australian Securities and Investments Commission.
It doesn't matter how large or small you believe your financial situation to be, Gant Financial Management has the experience, interest and personnel to provide you with appropriate advice both now and into the future.
*Finance is provided via a referral arrangement with a specialist Finance/Mortgage Broker
Experienced
We have over 30 years experience providing high level financial advice.

Vibrant
A client centric team of advisers and administration staff.

Professional
Our financial specialists work closely with our clients to facilitate personalised solutions.

Would you like to speak to one of our advisers over the phone? Just submit your details and we'll be in touch shortly. You can also email us if you would prefer.
For Businesses: Do you have questions about how GANT Financial Management  can help you? Send us an email and we'll get in touch shortly, or phone 08 8363 0666 between 09:00 and 17:00 Monday to Friday — we would be delighted to speak to you.
Note: Your details are kept strictly confidential as per our Privacy Policy.